Willging Speaker Series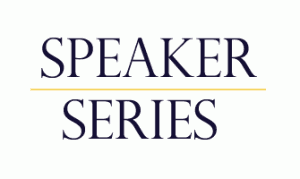 A Memorandum of Agreement was entered into October 2012 between the Endowment and the Howard Community College establishing the Paul R. Willging Lecture program.
In keeping with the Endowment's mission, the Lectures will bring highly credentialed experts in the fields of health care services for seniors and gerontology.  Each of the programs will be especially oriented to furthering the educational opportunities of students, faculty and the community.
2016 Lecture
The 2016 Paul R. Willging lecture was held on Tuesday, October 4th at Howard Community College.  The featured lecture was given Sarah Szanton, PhD, ANP, FAAN, who studies health disparities in older adults, working to eliminate health and quality-of-life differences for seniors across socioeconomic and racial lines. In her lecture she discussed a program called CAPABLE, which combines handyman services with nursing and occupational therapy to improve mobility, reduce disability, and decrease healthcare costs. She is currently examining the program's effectiveness through grants from the National Institutes of Health and the Innovations Office at the Center on Medicaid and Medicare Services. She is also conducting a study, funded by the Robert Wood Johnson Foundation, of whether food and energy assistance improve health outcomes for low-income older adults. A former health policy advocate, Dr. Szanton aims her research and publications toward changing policy for older adults and their families.
 Past Lectures
The 2015 Paul R. Willging lecture was held on Tuesday, October 6th and featured Stephen C. Schimpff, M.D., FACP on the topic, "Aging Gracefully." The lecture addressed this very timely topic in three sections – a review of the normal physiologic aging process; steps that can be taken to slow the aging process; and the importance of comprehensive primary care.
Watch the event below, with an introduction by Matthew K. McNabney, M.D., Associate Professor of Medicine, Department of Medicine, Johns Hopkins University.
Following the very successful lecture delivered by Dr. Bill Thomas in October 2013, the 2014 program brought Dr. Eric De Jonge, Director of Geriatrics at the Washington Hospital Center located in Washington, D.C, and co-founder of the "Medical House Call Program".
Watch the event below, with an introduction by Bruce Leff, M.D.