Paul R. Willging Scholarship Awardees
In 2017 two Paul R. Willging Endowment scholarships were awarded. The recipients are:
Sierra Smith
Ever since I was a little girl the career that always sparked my interest was nursing and helping others. My goal was to become a trauma nurse which would involve caring for older adults. As I have continued my studies toward meeting that goal, I have completed the EMT course and the CNA. I have visited Morning House, an assisted living facility in addition to completing class work at the Patuxent River Health and Rehabilitation Center. While these learning experiences have been challenging, they have exposed me to the field where I hope to work and have motivated me to learn more about how I can make a positive difference in the care of seniors.
Linda Rinier
My name is Linda Rinier. I am in my last year of the nursing program at Howard Community College (HCC). Years ago, I became a volunteer at Hospice of Frederick County and volunteered at a local hospital. I was very impressed and inspired by the nurses' enthusiasm and patients. These experiences helped me decide to choose nursing as my first career choice when I graduated high school. This did not happen.  Instead I went on to be a Pilates Instructor at Goucher College. In addition to teaching Pilates academic classes, I taught weekly private lessons and group classes to the local community. After five years of teaching at Goucher College, I opened my own Pilates studio in Ellicott City. Many of my clients were between 50 and 80 years old suffering from back and knee pain and overall stiffness. I could help them overcome many daily aches and pains. I became friends with so many of my clients and began going out socially. It became clear how much I loved the older generation.

After a few years of running a business, I thought about becoming a geriatric nurse and decided to volunteer at a local long-term care facility with my dog Bella. I signed up as a volunteer every Sunday for an hour which quickly turned into two hours and two days a week. Within a few weeks of volunteering, I enrolled at HCC and started taking pre-requisites for the nursing program to pursue a career in geriatric nursing.

My first year of nursing school was everything I thought it would be! I started my clinical at a long-term care facility and moved to a geriatric med surge unit my first year. I feel very comfortable around the patients and their family members. I know I will be a great advocate for the patients who are unable to advocate for themselves.

I know that education is power and my future geriatric patients deserve the best care possible. I plan to continue my education upon graduating from HCC.
In 2016, two Paul R. Willging Endowment scholarships were awarded.  The recipients were:
Monica L. Mobley
Receiving this scholarship allows me to continue my commitment to complete my degree programs at Howard Community College.  The education and information that I've received at HCC has given me the ability to stay up to date with the latest changes in health care, technology, laws and legislation that impact services that our senior communities and citizens depend on.

I am one step closer to starting a bachelor's degree program in geriatric & aging services.  Completing this program fulfills my career goal to become a geriatric nurse practitioner, but also allows me to fulfill my lifelong dream of one day owning my own nursing home or assisted living facility to provide & ensure exceptional care for senior citizens.  
Seifollah Moradi Rastegar
The value of education is something that I have understood since I came to the USA as a first generation immigrant.  I could not speak English well, and everything was new in tis country…As time passes, this new country feels more and more like home, but I know the only way to have what I want here is to work very hard for it.  It was then that I met with a kind and helpful college advisor.  She impressed upon me that all those that follow their educational dreams have an equal chance at seeing those dreams through to fruition.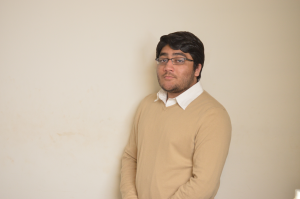 Also receiving special recognition was Arhum Syed, who received he Applications Research Lab's Outstanding Student Performance Award for a Howard County Public School System student.
In January 2014, the Executive Committee of the Willging Endowment announced that the scholarship award was made to: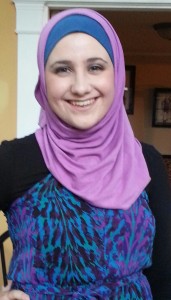 Daliah Halboni
I am a third year student in my first year of the HCC accelerated nursing program.  I plan to become a geriatric nurse practitioner one day.  This field is not only very much in tune with that of aging related services, but is a growing need in our society today. There must be more health care providers to ensure that all older adults are cared for in the best way.  That's what I want to do.  Being a geriatric nurse practitioner is a dream of mine that I wish to fulfill and having the financial stability of a scholarship will bring me one step closer to my dream.
In May 2013, the Executive Committee of the Willging Endowment announced that the scholarship award was made to:
Evette Pinkowitz
I am a Radiology Technician student at Howard Community College in Columbia, MD, class of 2014, and a member of Phi Theta Kappa Honor Society and the Lambda Nu National Honor Society for Radiologic and Imaging Services. I enjoy the patient interaction at my clinical sites and being able to help patients in their health needs.  Experiences caring for many people in different stages of life have instilled in me a desire to care for seniors. Seeing the extra burden senior patients have had physically transporting themselves or finding a way to their medical appointments outside of their homes and nursing facilities has lead me to want to go into the mobile x-ray career upon graduation. Bringing the needs of the senior patients to them at their homes will help relieve some of the stress they may have with getting their medical needs at a clinic or hospital.